★ Favorite Sites

Hi There !
This is Mariland! my corner of the internet and where I go in my spare time (which isn't much because school is killing me slowly XD) feel free to explore it. Leave a comment in the chat box if you were here!!
NOTE 1: this site was made in google chrome with a 1920 x 1080 pc resolution, so it might look bad on other desktops
NOTE 2: still a work in progress! lots of things are unfinished!
Congrats! You are the visitor number:
Site Information
Why Mariland? I called this site mariland for the anime onegai my melody and I thought it would be cute
What does ginder mean in my neocities? It doesn't mean anything, I just invented something thinking that I could change it later and since it can't, it stayed that way...
Credits
I got a lot of inspiration from sugarangel, nyaa and purinland (their sites are very cute thanks) I got some resources from those sites, tumblr, pinterest and others are mine


Angel 16 he/they
entp 9w1
+
Current feeling: estoy muy cansado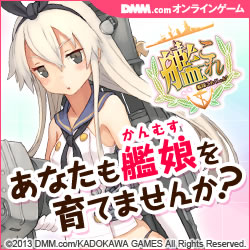 My bf birthday in
I put more things about my life in my journal, check it out if you want!
2023年5月7日 : cree el layout actual de la pagina, decidi hacerlo mayormente de bandori porque he estado muy pegado al juego y se volvio uno de mis favoritos :3
a
2023年4月30日 : paso bastante tiempo desde que actualice mi pagina, la escuela no me deja tiempo libre, pero volvi e hice un diario que hace mucho lo queria hacer :D
a
2023年2月16日 : el sitio comezo a llamarse mariland e hice un layout de madoka (uno de mis favoritos)
a
2023年2月1日 : empece a interesarme mas en el html y cree el tercer layout de esta pagina (actualmente escondido) y que de verdad me gusto asique este es el punto de partida por asi decirlo ପ(๑•ᴗ•๑)ଓ
To do list
End the navigation bar
Add graphic's page
reach 10.000 visits
reach 100 followers